Customized Sewage Treatment Plant (CSTP)
---

SMS Envocare is a leading manufacturer of Sewage Treatment Plant that is widely used for treating sewage before dispersing it into rivers and oceans. We customised sewage treatment plants for municipal corporations, housing societies, commercial complexes, SEZs, hotels and hospitals. We offer end to end solution for sewage treatment. Our design team has more than 40 years of combined experience in wastewater treatment. We understand client specific requirement and design, supply, erect and commission sewage treatment plants just as per site requirements. Our hands on experience and expertise on most modern recycling technologies like Ultra-Filtration, MBR etc. help us design plants for recycling when required in future. This ensures meeting of regulatory norms.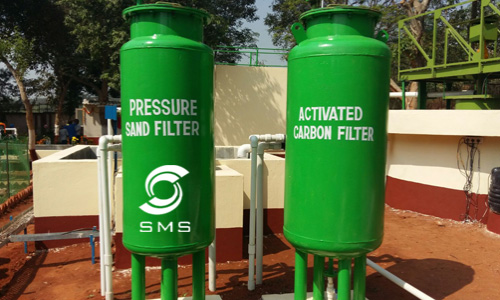 Our Strengths
---

---
Team of Experts for Designing errection and commissioning.
We have provided 5 KLD to130 MLD Sewage treatment plants in different sectors. (As per client requirement)
Delivery and handover as per agreed timelines
Services after commissioning
We offer Operation & Maintenance services
About Customized Sewage Treatment Plant
---

We are engaged in designing supreme range of Customizd Sewage Treatment Plant that is demanded in various applications. This includes Municipal waste water management is the need of an hour, Government colonies and in industrial sectors, Big hotels and hospitals etc. SMS Envocare Ltd has provided a wide range of customized sewage treatment plants starting from 5 KLD to 130 MLD. Our 130 MLD plant at Nagpur sets the standard for all thermal powerplants and reuse scheme is replicated by Ministry of Power and renewable energy.