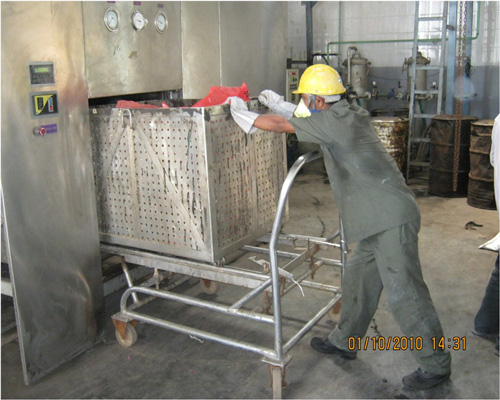 Common Bio-Medical Waste Treatment and Disposal Facility
---

The company has developed seven state of the art Common Biomedical Waste Treatment and disposal facilities in India at Mumbai, Delhi, Nasik, Aurangabad, Lucknow and Raipur & one facility at Uganda initiated our presence internationally.
SMS Envoclean Pvt. Ltd.
---

SMS-Watergrace BMW Pvt. Ltd.
---

This company is a joint venture company of SMS Infrastructure Ltd. & Water grace Products Pvt. Ltd. The company is engage in Collection, Transportation & disposal of the Bio Medical waste being generated in the corporation limits of Mumbai. This Facility is biggest Biomedical Waste Management facility in Asia. The Facilitator of this facility is MCGM & the monitoring authority is Maharashtra Pollution Control Board. This Facility is situated at Deonar. 
A joint venture company of SMS Infrastructure Ltd. & Water Grace Products Ltd. The company is responsible for the collection storage treatment & disposal of bio-medical waste generated in the city of Delhi. This facility is located at Nilothi New Delhi and has 10TPD treatment and disposal capacity.
Current Scenario of Biomedical waste Management in India
---

The implementation of Bio-Waste regulation is unsatisfactory as many hospitals are disposing waste in haphazard and indiscriminate manner
Lack of segregation practices is resulting in mixing of hospital wastes with general waste making the whole waste stream hazardous
Bio-medical waste scattered in and around the hospitals invites flies, insects, & rodents that are responsible for the spread of communication disease
The recycling of disposable syringes, needles, IV sets and other article like glass bottles is done without proper sterilization
Waste disposal systems were woefully inadequate or non-existent in most hospitals
Dangerous wastes dumped into landfills next to the hospitals resulting in land and ground water pollution
'Informal' recycling services –Availability of Authorised recyclers to sell disinfected recyclable biomedical waste.